Addiction Prevention
Learn how to prevent addiction — from alternative pain management methods to talking to kids about drugs to learning about the dangers of fentanyl, the facts and help you need are here.
Experimental prescription drug use can lead
to addiction.
Prescription opioids can effectively help you manage pain. But when not used as intended, they can pose a serious risk, including physical tolerance and dependence, addiction, and death from an overdose. If you have been prescribed opioids, make sure to talk with your health care provider about the risks and consider your other options.
Learn about fentanyl and how to
avoid it.
Fentanyl is a synthetic painkiller that's far more powerful than heroin, and it's turning up in all kinds of other drugs. It's nearly invisible to the naked eye and impossible to identify by sight, smell, or taste. Worst of all, it only takes a tiny amount to kill you. If you do use opioids or other drugs, make sure you're testing your supply for fentanyl. It could save your life.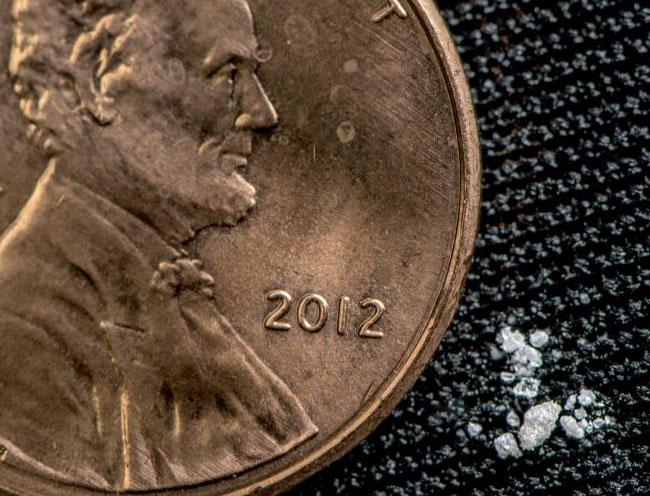 What does fentanyl
look like?
It's nearly invisible to the naked eye and impossible to identify by sight, smell, or taste.
Store and dispose of
drugs safely.
Keep prescription drugs out of the wrong hands. Make sure you're storing them safely. And if you're no longer using them, make sure to dispose of them safely.
Safe-storage tips:
Take prescription drugs and over-the-counter medications exactly as prescribed.

Do not share your prescription medications with anyone. It is illegal and unsafe.

Lock all medications up or keep them out of the way of anyone, including children or pets, who might consume them by accident or on purpose.

Safely dispose of any unused medications at one of Delaware's prescription drug drop boxes.
Where and how to dispose of
prescription drugs:
Deterra disposal bags
These pouches release carbon after water is added, making the drugs inactive so that you can dispose of them safely. Deterra pouches work on pills, patches, and liquids. They are available at locations throughout the state.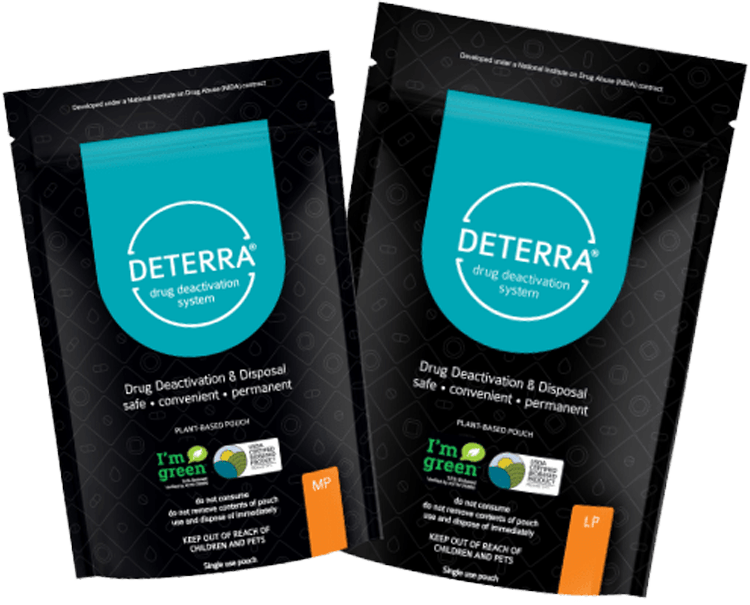 Drug drop boxes
Download and print out this guide to prescription drug drop boxes in Delaware and keep it in a convenient place.
Drop box guide
Why dispose of medications at a drop
box location?
Protect the environment

When flushed or rinsed down the sink, they can become part of groundwater, which may end up in your drinking water.

Protect your loved ones

Over half of teens say that they can easily obtain prescription drugs from their parents' medicine cabinets.
Location
Phone
Address

Location

Newark Police Department

Phone

302-366-7111

Address

220 S. Main St., Newark, DE 19711

Map

Location

New Castle County Police Department

Phone

302-573-2800

Address

3601 N. DuPont Hwy., New Castle, DE 19720

Map

Location

Wilmington Police Department

Phone

302-576-3670

Address

300 N. Walnut St., Wilmington, DE 19801

Map

Location

Walgreens in Bear, DE

Phone

(302) 832–2300

Address

1120 Pulaski Hwy., Bear, DE 19701

Map

Location

Walgreens in Hockessin, DE

Phone

302-234-5440

Address

6317 Limestone Road, Hockessin, DE 19707

Map

Location

Walgreens in Wilmington, DE

Phone

302-656-4333

Address

2119 Concord Pike, Wilmington, DE 19803

Map
Pain Management Alternatives
There are safer ways to manage your pain that can help you avoid the risk of addiction altogether.
Learn More
Talking to Kids About Drug Use
Young adults 18 to 25 are some of the biggest abusers of prescription opioids. This toolkit can teach you how to stop them before they start.
Learn More