Educate Patients About
Substance Use
Opioid use puts your patients at risk for dependence, addiction,
and overdose.
Opioids have traditionally been the frontline pain medication for people who have surgery. But individuals can become dependent on opioids in less than three days. It's important that your patients know the risks involved with using opioids for pain. Talk with them about the pain they might experience following surgery — what they can expect, how long the pain will last, and what alternative options are available for pain control. Be sure your patients are well informed about the risks of opioids before they undergo any procedure. And should they opt to take opioids for pain, make them aware of the steps they should take to use opioids safely and dispose of them properly.
This brochure offers helpful, reliable information for your patients.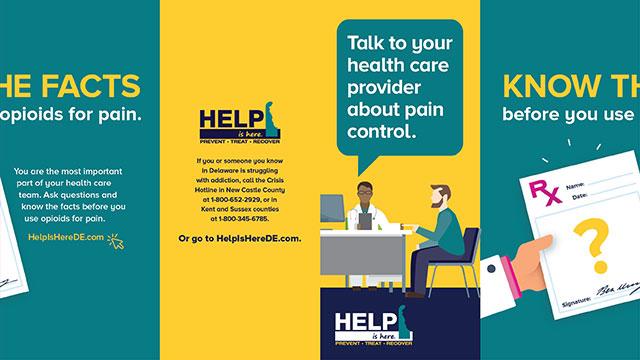 Post-Operative Pain Management Brochure
Sign up for updates and CME credit opportunities